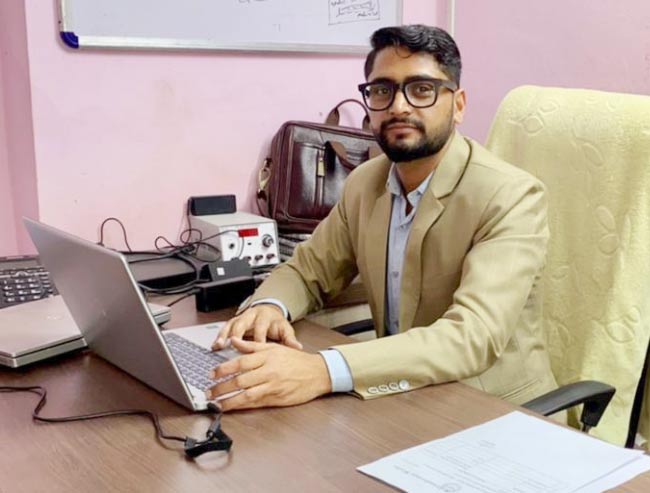 -Director
Er, Basant Raj Ojha
Er. Basant Raj Ojha is a Licensed Engineer from Nepal Engineering Council & has completed engineering from Maharashi Dayanand University, Rohtak, Haryana, India with honors degree securing Third Position in University. Along with engineering he has successfully completed & certified in industrial automation & designing course. During the academic carrier he was also active in different projects which has secured First & Second positions all over university. After the completion of Engineering degree, he has worked in India for around three years in Industrial Automation sector. During the same period, he came to Nepal and started working here. He has good hold in Nepalese market. From 2018, he is continuously dedicated & focused on his work as a consultant, designer, supply & Service provider in Nepal. 
As his background is in Industrial Automation, he loves to tell him as "Automation Engineer". His expertise in automation field is PLC programming, HMI development, SCADA Development & EMS (Energy Management System). There was a lot of scope in India for him, but he came to Nepal to serve Nepalese locally in latest technology and aware Nepalese about the energy saving equipment's and applications.
Message:
We are the designer & supplier of electrical panels & also are the leading Automation Solution provider in Nepal with experienced team. We always wanted to serve customer in effective way means our service should make system efficient, smooth & cost effective.
-Chairman
Mr. Birendra Kumar Agrahari
The GBEC's chairman, Mr. Birendra Kumar, plays a vital role in the company's business development. Besides being a successful businessman, Mr. Agrahari possesses a significant social and political footprint in Nepal. He has provided the company with invaluable guidance, which has resulted in this success.